We all know that in the hot summer to go to the pool to swim is a very cool thing, but if we do not swim correctly, ignoring some noteworthy issues, it is easy to lead us to swim in the body injury or safety risks.
Therefore, we have compiled a few mistakes that people often make when swimming, hoping to help you.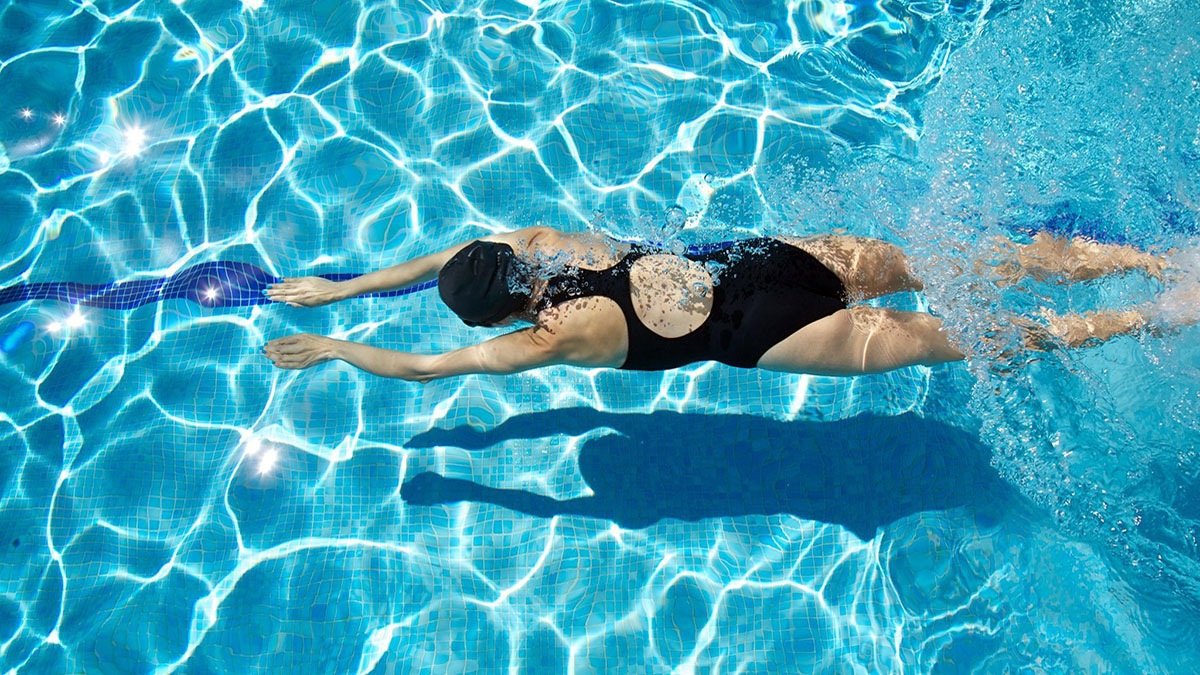 Directly Into the Water To Swim
Many friends are very excited after seeing the pool, head into the water, we know that this is very dangerous. Because before going into the water, our body is not adapted to the water temperature, if you do not do preparatory activities also do not adapt to the water temperature, then it is easy to lead to dangerous occurrences.
Therefore, before swimming, we are advised to jog a few laps and do some warm-up activities. At the same time with a cold shower, can let the body quickly adapt to the water temperature, so as to avoid some dangerous occurrences.
Over-Eating Before and After Swimming
Why do not swim before and after meals, let's analyze it separately. If swimming before meals, then our body stores insufficient glycogen, at this time is mainly by fat to decomposition for energy, but our brain can only sugar to energy sources, so it is easy to fainting phenomenon, which leads to dangerous occurrences.
So why not swim after meals? Here we are talking about swimming immediately after eating, it is recommended that we swim 1 to 2 hours after a meal.
Because after a meal we need the stomach and intestines to digest food, if this time to swim, because the blood to redistribute, then less blood into the stomach and intestines, our digestive system will be affected, but also lead to abdominal pain, vomiting and other phenomena.
Do Not Swim When Your Body Is Not in Good Condition
If you are in poor physical condition or disease in the body, such as more fatigue, or suffering from the flu and other diseases, it is recommended not to swim in the water.
Because of the consumption of the sport of swimming is relatively large, and the underwater temperature is low, if the physical state is not good, it is easy to lead to fatigue and some dizziness and other symptoms.
Avoid Long Time Swimming
Swimming should not be rushed, resulting in excessive fatigue and damage to the body, because of the high fat content of swimming burning nature, we should control the number of swimming in three to four times a week, the time control in more than 40 minutes, because the body in the water after 40 minutes of exercise before it begins to consume fat.
Because of the large consumption of the body swimming, so between swimming to rest, and replenish the right amount of energy, but also pay attention to swimming before not eat too much, and do not drink too much water, because people underwater, the water will produce a certain pressure on the human abdomen, so that people produce a sense of squeeze, easy to cause people to vomit .
Pay Attention to Sanitation and Disinfection
Although our pool looks clear and blue, in fact, it is very unhygienic, although the smell of disinfected water is very strong, but research shows that there are still a lot of dirty things in the water, so that after swimming we must pay attention to disinfection of the body, including our eyes, mouth and nose, to avoid inflammation.
Conclusion
The summer without swimming is certainly incomplete, we are able to play freely underwater, while also being able to exercise well, but if you do not pay attention to what I have said above, including swimming in the water before and after meals, do not pay attention to sanitation and disinfection, swimming for a long time, unwell suitable for swimming, and no warm-up swimming, will certainly cause harm to your body, so that these problems you must pay attention to.